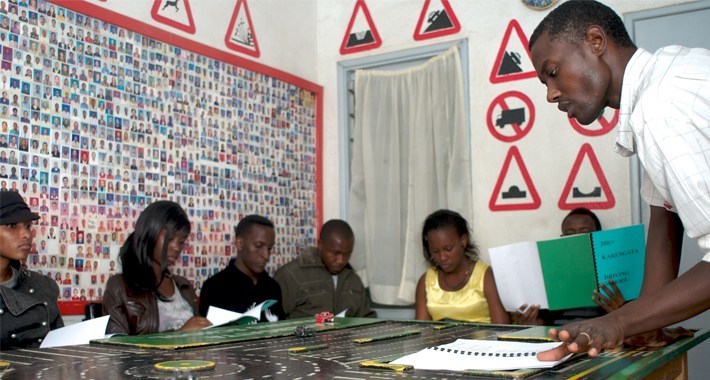 If you are looking forward to learning how to drive in Kenya, you have a lot of options to go for. Share news tips with us here at Hivisasa
Being a driver is very essential especially at this time when one can be able to easliy own a car.
If you have been looking for the best driving schools to choose from, here is a list of the leading ones.
1. Automobile Association of Kenya
Otherwise known as AA is actually the best driving school in the country currently. AA offers driving lessons for all classes of vehicles. It was founded in 1962 and has since maintained top spot.
Their charges range from Sh4,500 to Sh19,000 depending on the type of machine you need to learn how to drive. It is the leading in that it offers a full assessment of driver competence for proficiency before getting a job.
2. Petanns driving school
Petanns is a well-known driving school, especially in Nairobi. It has several outlets across the cities in the country.
Prices range from Sh7,500 to Sh55,000 depending on the kind of machine you want to learn how to drive. Petanns is among the best in that it targets even the people living in low-income areas such as Kayole, Dandora, Mathare, Kangemi and so on.
3. Rocky Driving School
Established in the 90s, Ricky Driving School has produced excellent drivers across the country. They offer driving lessons for light cars and trucks.
The prices range from Sh1,500 to Sh35,000. Rocky offers flexible class schedule, classes offered year-round, flexible drive times including weekends, and top-notch, state-certified instructors making it one of the best.
4. Heltz Driving School
Heltz Driving School is another driving school in the country with an excellent reputation. It offers lessons for light vehicles, motorcycles, PSVs, and trucks. Their prices range from Sh5,000 to Sh13,000. Heltz is best known for its regard for transparency and efficiency in service delivery. It is also cost-effective considering its price range.
5. Seniors driving school
Seniors Driving School is widespread across the country. It has outlets especially in Nairobi, Thika, western region, Kajiado and so on.
The school has a vision to produce high-quality road usage. You can check with branches near you for prices. This school made it to the top because it offers various courses on motor vehicle construction, design, and equipment. This is aimed at reducing the likelihood of accidents.
Share: